MySQL and phpMyAdmin
Version 5.0.2-2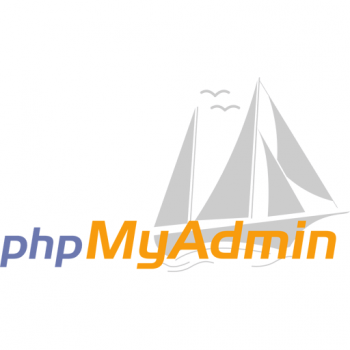 phpMyAdmin is an open source database management application. Initially released in 1998, phpMyAdmin has grown to become one of the most used PHP applications and MySQL administration tools, with a large community of users and contributors.
Intuitive web interface with support for most MySQL and MariaDB features
Import and export data in various formats, including but not limited to CSV and SQL
Ability to create graphics of your database layout in various formats
Diese Applikation basiert auf Linux CentOS 7
Mindestvoraussetzung: Cloud Server XS
Tipp!
Innerhalb Ihres Vertrags können Sie beliebig viele kostenlose Apps nutzen. Für jede App benötigen Sie lediglich eine eigene VM.
Wir helfen Ihnen gerne weiter.
Wir beantworten Ihre Fragen zu unseren Produkten und helfen Ihnen, die beste Lösung für Ihr Vorhaben zu finden.
01 267 6037
Rufen Sie uns an. Wir sind rund um die Uhr für Sie da.
Live Chat
Starten Sie jetzt einen Chat mit unserem Kundenservice.
Chat starten